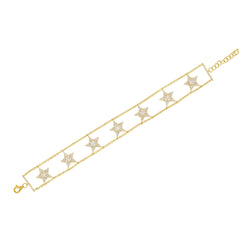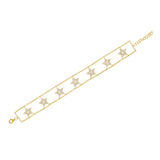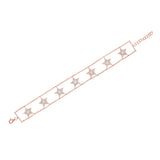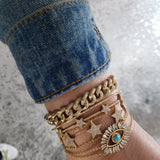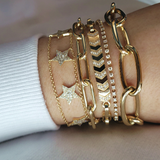 Diamond Star Alexa Bracelet
Seven dazzling diamond stars bring brilliance to this gorgeous bracelet.   Each star is set with brilliant white diamonds in 14K Gold. 
1.21 CTS diamonds 
The bracelet features a solid gold lobster claw style clasp and can be worn as either 6" or 7" 
Available in Rose and Yellow gold.