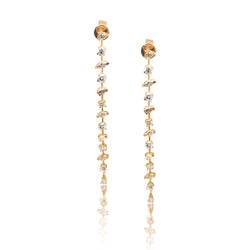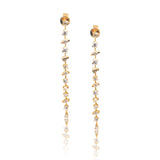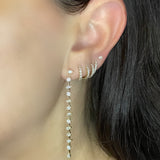 Fancy Cut Diamond Duster Earrings
These remarkable earrings offer a unique combination of brilliance and style, crafted from solid 18K yellow gold. The design features 26 diamonds per pair, including .88 carats of brilliant round diamonds, .44 carats of marquis diamonds, .56 carats of pear diamonds and .22 carats of oval diamonds.
The earrings measure 2.5" long and come as a pair only.