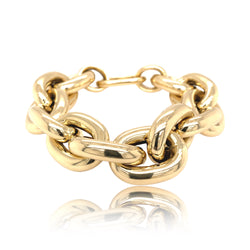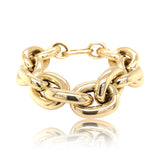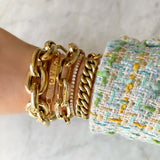 The Biggie Link Bracelet
Add a luxe touch to your wardrobe with Jo Nayor's Biggie Link Bracelet. Crafted with 14K gold semi-solid links, this bracelet is perfect for making a statement. The unique interconnected, 1" long links are sure to garner attention. This piece radiates subtle sophistication.  
Available in 8.5" length but fits like a 7" or 7.25" bracelet due to the larger link size.  Lengths can be customized.